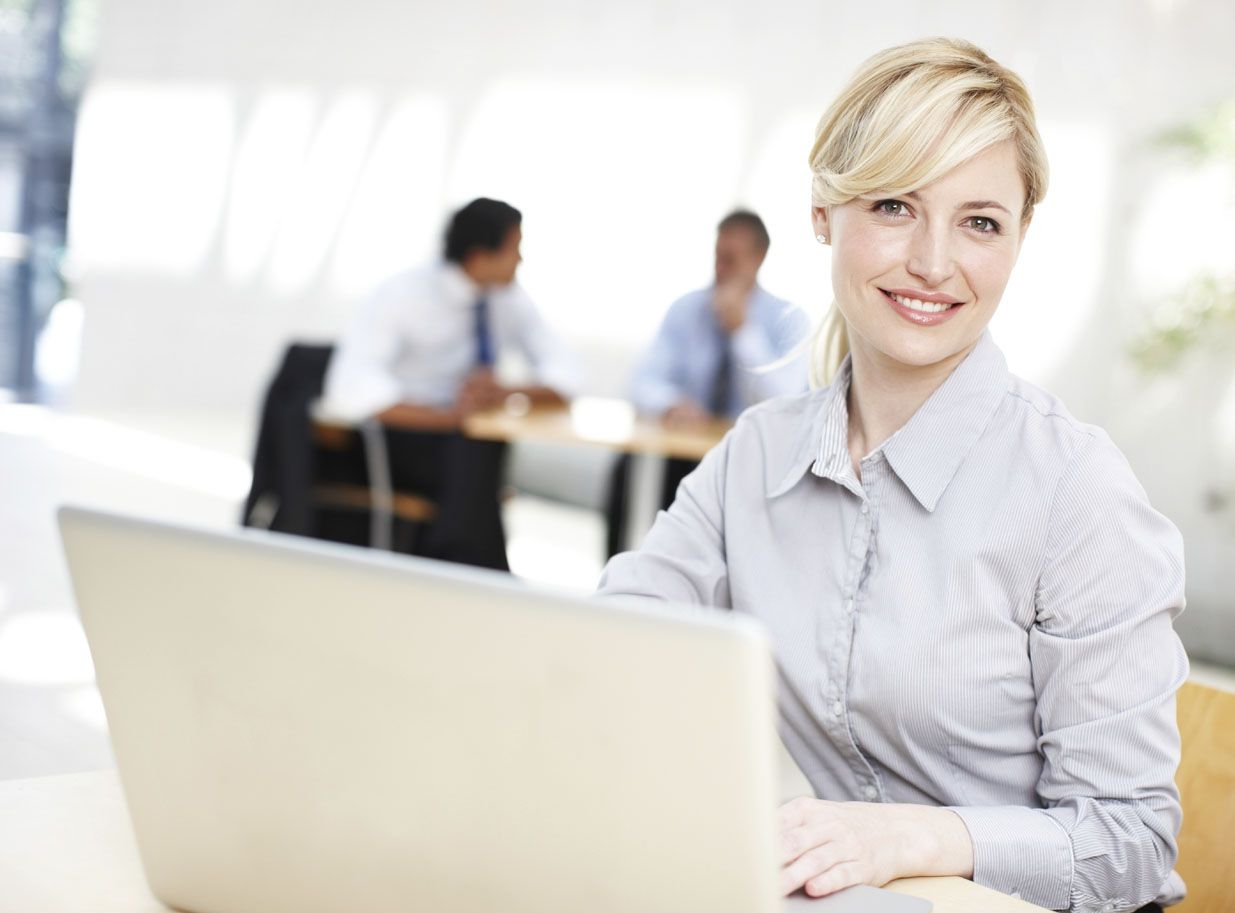 Quality Data
Ansonia has been a valuable partner of ours for years and is oftentimes our first and last stop for credit data. Their offering is a great fit for companies looking for transportation specific credit data, and Tinamarie in particular has been an incredible resource. The combination of quality of data and affordable pricing has led us to integrate their product into our day-to-day workflow. They constantly strive to both improve their products and help the transportation industry and we look forward to working with them for many years to come."
—Fritz Owens
Rhino Family of Companies
A Superior Product
The quality of other provider's trade information is getting poorer and poorer. With Ansonia, we receive comprehensive yet concise credit information at a reasonable price. In 2013, for the first time ever, we actually cut our credit expenditures by 25% by pulling Ansonia reports over a more expensive provider. We saved money AND received a superior product. Now we can 'have our cake and eat it too.'"
—Tina Capobianco, Vice President
JD Factors
"An Amazing Tool!"
Before Ansonia Dashboard, I relied on clunky internal reporting methods without the benefit of data from within and outside the industry. Dashboard is a standout tool in today's age of on-demand data and key performance indicators. It's an amazing tool."
—A.J., Director of Finance
Top Freight Brokerage Firm
Top Notch
We are very pleased with the quality and reliability of Ansonia's credit information. The information is always up-to-date and accurate, and obtaining credit reports is a very simple and fast process. Furthermore, the level of personal support and service we receive from Ansonia is top-notch. We are extremely fortunate to consider Ansonia as a trusted and valued partner in the transportation industry — they definitely help make our job easier!"
—Eric Belk, Vice President
Match Factors
Prevents Loss
I'm the new credit manager and have been using your system. I would like to take this opportunity to let you know that your system is very useful for our line of work and has helped us to approve or deny credit for trucking companies. Also, the alerts you send when there is a change or complaint on a trucking company are very useful in that they help us to prevent loss before it happens. Thank you for your emails and weekly updates."
—Marcela M. Pepi, Credit Manager
Interstate Capital Corp.
Time saver.
Easy-to-read.
Affordable.
Superior Alternative.
Deep Expertise
Ansonia Credit Data is an excellent fit for our business. They have a deep expertise in our industry, and their risk scores do a great job of reflecting negative trends and events that affect our business the most. With Ansonia, we are able to see how payments are being made, and to whom, making it easier to make critical credit decisions."
—George A. Thorson, Executive Vice President
Advance Business Capital
Great Value
Reveille Trucking has been dealing with Ansonia Credit Data and couldn't be happier. Our account representative has always been cooperative and energetic in providing the information we need and assisting us in collecting our freight bills. Ansonia Credit Data provides us great value, and I recommend them without reservation."
—David O'Brien, President
Reveille Trucking, Inc.
The "Go-To" Credit Source
In 2014, Steve Tufaro, President of Oak Hill Capital Corp in Red Bank New Jersey, was fairly new on the block to transportation factoring. With a background in Independent Medical Exams as well as Real Estate, Tufaro was keeping a keen eye out for the best credit data options for his accounts receivable factoring company and had not yet heard of Ansonia Credit Data. At that time, an ordinary debtor check for a client laid the foundation for a new partnership between Oak Hill and Ansonia. An Oak Hill client's debtor credit request was declined based on a report by one of Ansonia's competitors.
Available Any Time
We have been very pleased with the service provided by Ansonia. Customer service is a key factor in our industry, and Ansonia is available any time there is a question or need for support. The vast majority of the time, we've been able to arrive at a credit decision based on the information provided by Ansonia."
—Terri Griffin, Credit/Customer Service
Eagle Systems, Inc.
Makes My Job Easier
Aligning the Association of Small Trucking Companies (NASTC) with Ansonia Credit Data has been a very wise decision. Their credit reports are current, specific, and give an accurate and comprehensive picture of the subject of inquiry, which makes my job a lot easier."
—Bill Morris, Director, Vendor Relations & Broker Programs
NASTC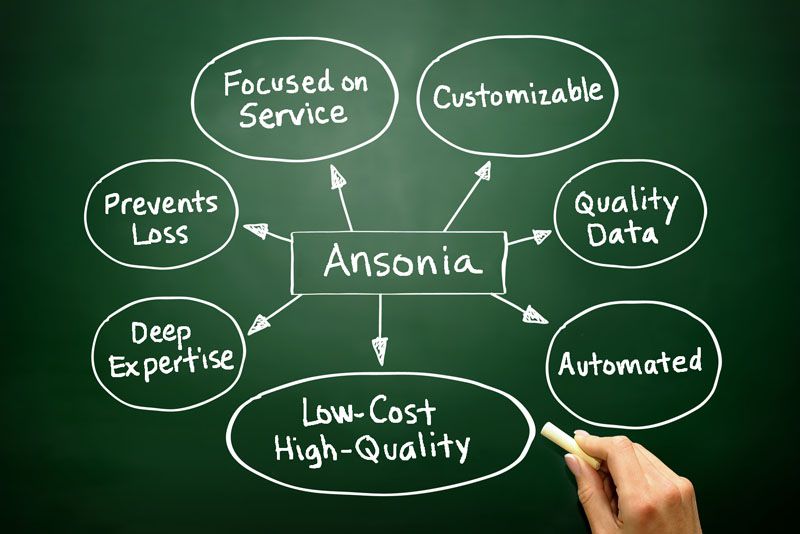 And these are just a few of the reasons you'll love us.
Second to None
Canadian Freightways has incorporated the Ansonia product into its everyday credit and collection processes and procedures. The Ansonia team and their level of customer service and commitment are second to none. I highly recommend this valuable product and its extremely knowledgeable and professional support team."
—Dennis Young, Director, Customer Financial Services
Canadian Freightways
Low Cost, High Quality
We're excited to offer Ansonia's credit reporting products and services to our members. Ansonia provides a low-cost, high-quality way for our members to obtain up-to-date reports that are relevant to our industry. We've received so much support setting up the program; now we look forward to getting it under way!"
—Nicole Stifnagle, Member Services Manager
Halloween Industry Association
Focused on Service
Finally an industry-specific credit source focused on service, with strong IT to back up customization of products, makes Ansonia perfect for all of our credit needs!"
—Wendy Belcher, Credit Manager
Estes Express Lines
Keeps Us on the Cutting Edge
Ansonia Credit Data keeps SevenOaks Capital Associates on the cutting edge in today's transportation market and allows us to better serve our clients."
—Scott LeBlanc, Credit Manager
SevenOaks Capital Associates LLC
We Were Missing Out
When Transwest Capital first started out we were using another credit data company to verify the creditworthiness of our debtors. While we were not unhappy with the company, we did not know what we were missing until we signed up with Ansonia Credit Data. After switching to Ansonia, we started to realize that the information we were previously using was not as fresh as advertised. With Ansonia, we know we are receiving the most up-to-date and in-depth look at a debtor's credit-worthiness.

In a word, we had become complacent with the previous company, trusting that their data would help us protect our receivables. It did, to a point. Now, we feel as if we have a partner watching our backs 24/7. Coupled with the customer service the staff at Ansonia provides, you can't go wrong with Ansonia Credit Data."
—Brian Cummings, Operations Manager
Transwest Capital

Grab This Powerful Arsenal Of Business
Data Tools That Only Ansonia Can Give You: