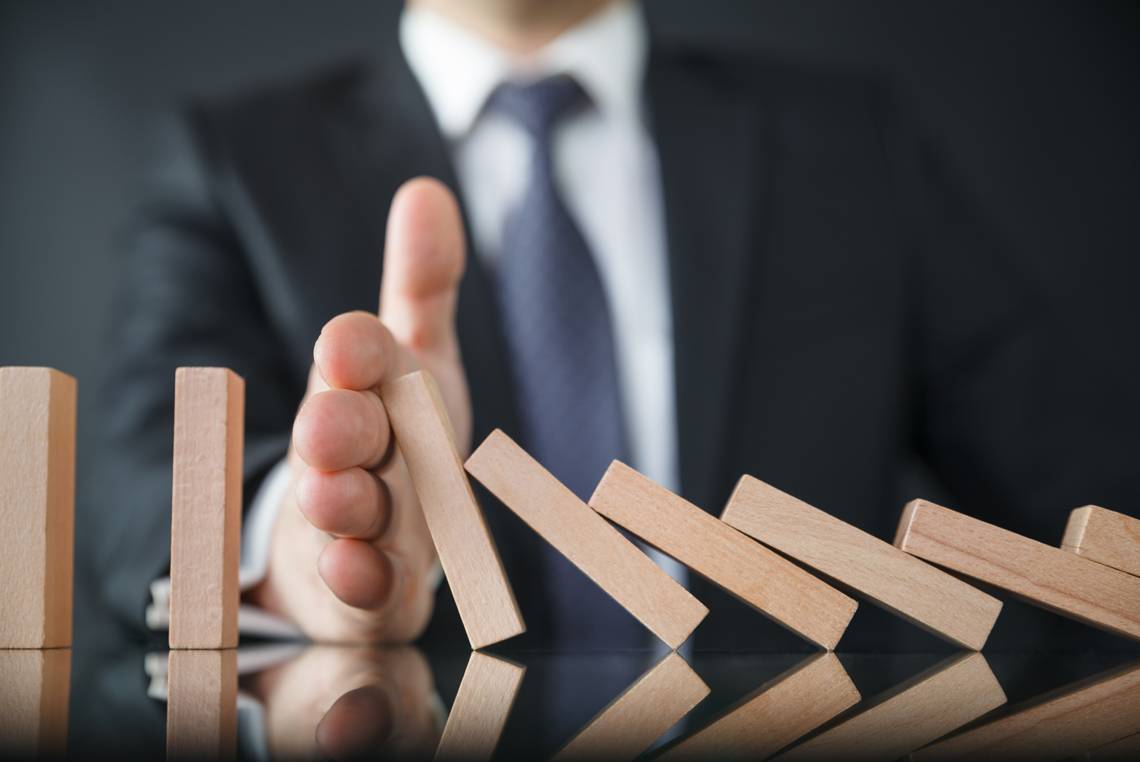 Finally—Say Goodbye to Collections Headaches!
If your collections department is struggling to manage hundreds of active customer accounts, or if your current collections software isn't achieving all you'd hoped, then it's time to consider unleashing the power of Ansonia's TrakiQ and JAS.
Accounts receivable is the lifeblood of any business.
Manage it well, and your business will thrive. Manage it poorly, however, and you'll watch your company's narrow profit margin erode.
on a mission
We knew this all too well, and made it our mission to develop collections solutions that would help you minimize the chore of managing accounts receivable while maximizing return on your efforts.
the same stumbling blocks
We know there are a lot of collections choices out there. As seasoned veterans of the collections world, we had experience with them. But we kept on bumping into the same stumbling blocks everyone else was experiencing.
we knew we could do much better
We didn't let up until we had created solutions that addressed the real-world collections headaches on a whole new level. We focused on getting to problems sooner, so that you receive payments more quickly. The result? TrakiQ and JAS — the ultimate pain reliever for your collections staff.
Reduced
Our Days Outstanding Ratio
TrakiQ automated collections product is a valuable resource tool for any company wishing to generate more efficiency with its collections process. By providing us with more accurate and timely collection information, TrakiQ allowed us to take more proactive action on our open invoices and reduce our days outstanding ratio."
—M.K., Credit Manager
Transportation Factor
TrakiQ and JAS Offer Innovative

Ways to do More With Less

With the shrinking budgets and higher expectations of today's competitive marketplace, TrakiQ and JAS are the perfect solution for collections efficiencies without increasing manpower. Their powerful process automations result in better policies, fewer human processes and errors, and ultimately lower costs.
With TrakiQ and JAS, you now have—at your fingertips—

You can:

automation that never stops helping you turn your AR into cash.

Increase Staff Productivity



Call Us Today for More Information
Sheer Volume May be
the Main Hurdle
One of the most challenging headaches in collections is the sheer volume of tasks. Typical collections processes such as tracking invoices and transactions, sending emails, making phone calls, writing collection letters, and mailing out envelopes with invoices all add up to an enormous amount of time and energy.
Mess up just one of these steps, and you're staring at an unpaid invoice. Now multiply these mess ups and you've got problems! Mistakes mean additional headaches and stress because they cost your company money.
TrakiQ and JAS Relieve Collections Frustrations
Fortunately, TrakiQ and JAS help make your collections life easier as they tirelessly automate collections processes for fast, efficient, and automated AR management. It's one thing to automate tasks (which our products do exceptionally well), but it's entirely another to alert you to where mistakes happened along the way. Just think of TrakiQ and JAS as a virtual team of the best collections minds out there, working at light speed to root out problems, 24/7.
your own executive assistant
Their easy-to-use high-powered data-gathering and analytical tools gather, sort and prioritize all those tasks and data to help you make better decisions! Imagine having your own executive assistant who every morning delivers to you the priority accounts and a list of what actions to take for the biggest impact on your bottom line, all based on your strategies. AND you don't need multiple finance degrees to use them.
JAS and TrakiQ are especially beneficial for companies with a high volume of low-dollar-amount invoices, but have also shown to have a positive impact on the mid-size volumes as well.
Let It Work
While You Sleep
JAS is a web-based collections software that saves you time and money by allowing you to customize and automate your collections contact strategy. Set emails and faxes, along with all support documentation, to go out automatically according to your own schedule and strategies.
JAS's analytics prioritize accounts and alert you as to broken promises and which customers need follow up letters or calls. You can then target your valuable personnel hours on the accounts that need the most attention.
Customizable
Sort tasks and strategies by collector name and JAS will direct alerts and actions needed to the appropriate person. Set access to full for supervisors or to view-only for sales.
Detailed Level Collections Information
JAS's impressive multi-level commenting feature enables the collector and sales team members to see the collections process notes and details in real time, at any time for the whole picture. And why is this useful? Now, people on your team can access complete detailed level collections information on any transaction to identify problems sooner, receive payments more quickly, and improve cash flow.